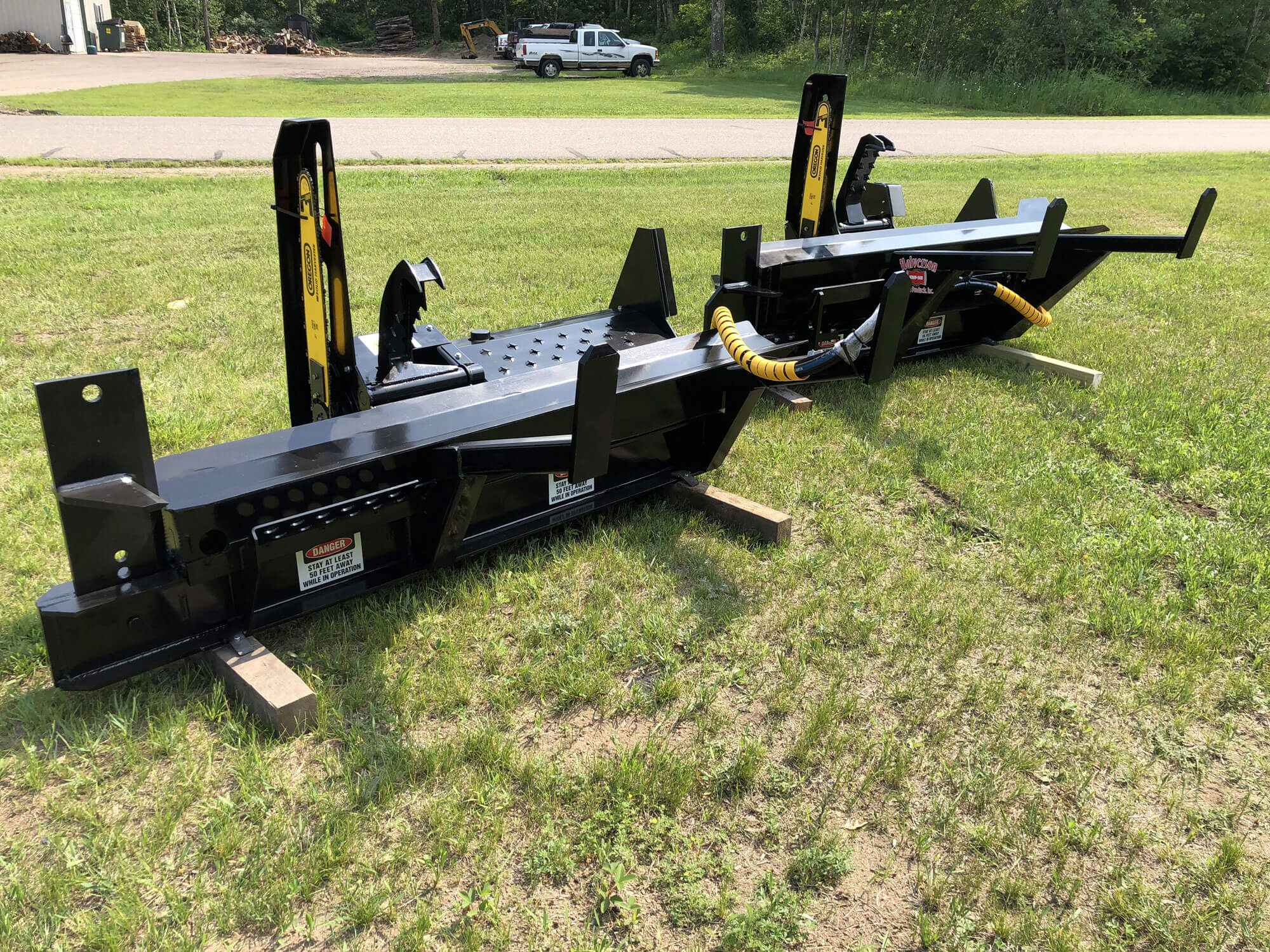 The HWP-120 Skid Steer Firewood Processors of Halverson Wood Products are perfect for light commercial and residential use
Halverson HWP 120 Firewood Processor
Perfect for light commercial and residential use, the HWP-120 Skid Steer Firewood Processors of Halverson Wood Products in Pine River, MN truly make the job hassle-free. When attached to a skid steer or other equipment, it enables the operator to easily and efficiently perform wood cutting and splitting tasks which normally require 2 to 3 people and a couple of tools – all in the comfort of the cab seat.
Request A Quote
FEATURES
Designed for the homeowner that cuts 10-20 cord per year
Standard model comes with a Fixed 4-Way Splitting Head
Upgraded model with an Adjustable 4-Way Splitting Head is available
One-man operation, with simple controls
Operate the machine from the safety and comfort of the cab on your Skid Steer, Mini Excavator and even Tractor
Process up to 1 ½ cords per hour
Mobile – take it to the wood, instead of having to bring the wood to the splitter!
Easy to set up and easy to store.
Quick attach/ detach
Process wood right into your truck or trailer
DIMENSIONS
Weight:  1160 LBS
Dimensions:  96″ × 51″ × 52″
HOW THE ATTACHMENT WORKS
Logs are picked up with the equipment's forks and then rolled onto the trough and moved to the table. Once in position, the operator engages the chain swathe, log is cut, and then falls into the splitting trough. The advancement arm of the firewood processor moves the log to the next cutting position while simultaneously ramming the cut piece into the splitter. The firewood processing equipment can cut wood into lengths of up to 22 inches and can split the wood into 4 or 6 pieces, depending on the choice of splitting heads.